"
I've been writing kids' books for 10 years now. I'd wanted to try my hand at writing a fun story for my son, Jack, but it snowballed into so much more than that. Thanks to this series, I discovered my true passion – getting kids to love reading. I began not only writing books for kids, but also creating programs and making pledges to encourage them to love reading. It all began a decade ago when I started writing a story about a funny and brave teenage girl with wings.
"

–James Patterson about Maximum Ride[1]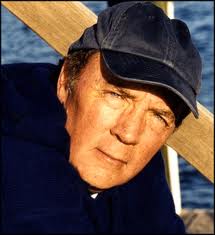 James Brendan Patterson (born March 22, 1947; age 68) is an American author from Newburgh, New York.[2] He is widely known for—among other works—the bestselling young adult novel series Maximum Ride.
In the author's note he leaves at the beginning of his Maximum Ride books, he says he drew the inspiration for Maximum Ride from previous books he had written: The Lake House and When the Wind Blows, which also feature a character named Max who "escapes from a quite despicable School."
Personal life
Edit
He lives in Florida with his wife—Susan—and son—Jack—and has authored many other books, mainly thriller novels.[2]
Patterson holds the Guinness World Record for being the first author to sell over 1 million e-books.[3]
References
Edit
External links
Edit