"
I've been writing kids' books for 10 years now. I'd wanted to try my hand at writing a fun story for my son, Jack, but it snowballed into so much more than that. Thanks to this series, I discovered my true passion – getting kids to love reading. I began not only writing books for kids, but also creating programs and making pledges to encourage them to love reading. It all began a decade ago when I started writing a story about a funny and brave teenage girl with wings.
"

–James Patterson about Maximum Ride[1]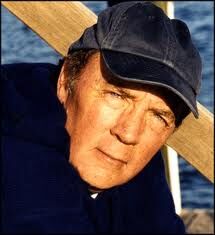 James Brendan Patterson (born March 22, 1947) is an American author from Newburgh, New York.[2] Among many other works, he is known for creating the bestselling young adult novel series Maximum Ride.
James Patterson's first career was in advertising. He began as a junior copywriter at the advertising agency J. Walter Thompson and eventually worked his way up to CEO.
His earliest books were thrillers for an adult audience, with the first, The Thomas Berryman Number, published in 1976. He would later branch out to many other genres. In 1996, he retired from advertising to write full-time.
Maximum Ride: The Angel Experiment, published 2005, was his first title for the YA market. It was inspired by some of his adult thrillers, where he had previously approached the idea of human experimentation. The new series was written from a teen perspective and introduced more action and sci-fi elements, keeping only a few plot points and names from the previous series. Patterson served as executive producer for a direct-to-digital-release movie in 2016; the series has also seen manga and comic adaptations and an online game.
Since starting the Maximum Ride franchise, Patterson has published numerous series for kids and teens. In 2015, with his publisher Little, Brown and Co., he launched the publishing imprint "Jimmy Patterson" for young readers.[3]
Patterson has worked with numerous co-authors, both credited and uncredited.
"
"The way it usually works, Patterson will write a detailed outline--sometimes as long as 50 pages, triple-spaced--and one of his co-authors will draft the chapters for him to read, revise and, when necessary, rewrite. When he's first starting to work with a new collaborator, a book will typically require numerous drafts. Over time, the process invariably becomes more efficient. Patterson pays his co-authors out of his own pocket. On the adult side, his collaborators work directly and exclusively with Patterson. On the Y.A. side, they sometimes work with Patterson's young-adult editor, who decides when pages are ready to be passed along to Patterson."
"

–Jonathan Mahler
On the Maximum Ride series, Patterson has worked with Gabrielle Charbonnet and Mary Jordan, mentioning them in the dedications for nearly every book. Charbonnet received formal credit as co-author on the tenth Maximum Ride book, HAWK.
James Patterson "is among the first writers credited with promoting books through television spots."[4] For his 1993 novel Along Came a Spider, he "wrote, produced and paid for a commercial", ultimately convincing his publisher to support this advertising method.[5] Since then, several Maximum Ride books have been marketed with theatrical-style commercials.
Other advertising tie-ins included a live online version of Fang's blog (now defunct).
He lives in Florida with his wife Susan and son Jack.[2]
Patterson holds the Guinness World Record for being the first author to sell over 1 million e-books.[6]
Community content is available under
CC-BY-SA
unless otherwise noted.